Purpose built long stay secure airport car parking, in close proximity to Sofia International Airport
Park and Fly Sofia offers investors the opportunity to purchase individual or multiple parking spaces within a purpose built long term parking lot, bordering Sofia Airport. The spaces can either be used for own use or can be included in a general commercial management agreement yielding 6% guaranteed rental income for the first 2 years.
Park and Fly has a unique selling point in being the first to release affordable investment into airport car parking in Eastern Europe.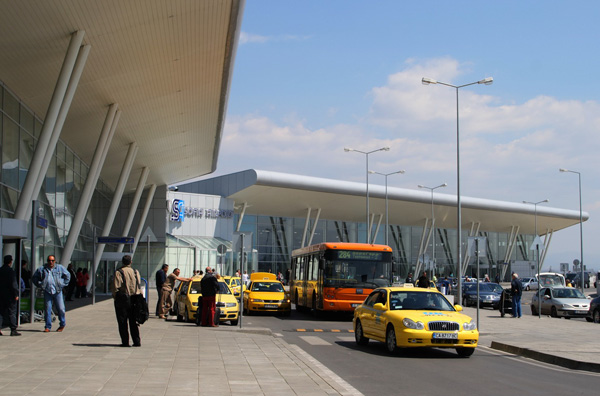 Car parking spaces which will serve Sofia Airport, have now been released for sale
The Park and Fly product is a solid commercial property investment and carries with it the benefit of having its own registered title at the Land Registry. Investors can opt to enter a management agreement which carries a guaranteed rental income of 6% in years 1 & 2.
Each Investor will have their own personal title deed following completion.
Purchasing multiple parking spaces
Although our parking spaces can be purchased from only EURO 21,500 per space, many clients will typically purchase multiple parking spaces. Multiple parking spaces can be purchased using one land registry title deed, this saves on completion costs on larger property portfolios.
6 year management agreement in place upon completion which gives excellent guaranteed returns
The investor can opt-in to a 6-year management agreement of the car parking space(s)  upon completion. This guarantees rental income for the first two years at 6% net per annum. Projected returns rise to 8% in years 3&4 and then to over 10% in years 5&6.
By agreement, the investor and Park and Fly can call for the management agreement to be ended on the second and fourth anniversaries should they wish to do so, eg. For re-sale purposes.
Exit strategy with a 25% projected profit on initial investment
At the investor's request, Park and Fly will re-sell their parking space at any time (subject to a 5% resale fee). Park and Fly will market the parking space at a minimum 25% above the initial purchase price to potential owner-occupiers, business users and other investors.
Park and Fly are happy to be able to offer this exit route to our investors. We believe most investors are driven to keep the property investment they have purchased and carry on receiving the rental yield produced for years to come, this means only a very limited number of parking spaces per site will ever come onto the resale market thus creating a high sale value and demand for the future.
Airports are set to create the fastest growing demand for parking throughout the EU
Sofia Airport is expanding rapidly and will require almost 10,000 long stay parking spaces by 2020 (the airport owned only 1200 long stay spaces in 2016).
Park and Fly is proud and excited to be in the unique position to release the first genuine, gilt edged, low entry level airport parking investment available anywhere in the world. Available For a limited period only.
What about security?
All of our car parks have excellent security alarm systems and the latest CCTV. Your parking space can be accessed 7 days a week. All car parks have secure access entry and exit systems and are manned through out the day.
Self-invested personal pension approved commercial property investment (UK investors only)
Her Majesty's Revenue & Customs in the UK states certain types of investment are suitable for inclusion in Self- Invested Personal Pensions (SIPPs). Immovable commercial property containing no residential element is suitable for SIPP investment.
The parking spaces are an immovable commercial property containing no element of residence. It's estimated that over £25 million worth of UK parking spaces have already been acquired by SIPP's within 2014, administrated by several different SIPP providers.